Sonny Ross is a multifaceted illustrator. A zine-maker, picture book writer, and commercial artist, he originally started out wanting to be a history teacher before doing a stint training as a risograph printer. These past occupations have left their mark on his illustrations, which are characterised by bold but restricted colour schemes and compositions inspired by Renaissance art.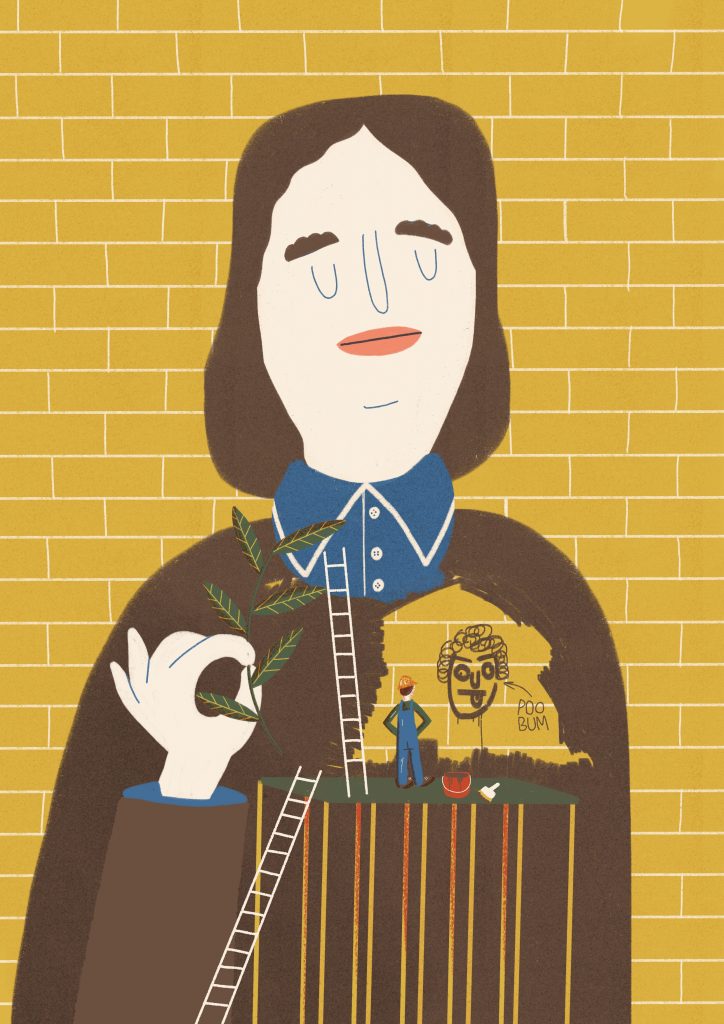 Going against the grain of those who advise illustrators to find a niche, Ross believes in a more broad approach to finding work: "I don't understand why people limit themselves to one 'genre'". He most admires illustrators who show "the ability to do multiple things, from serious editorials to food or humour". Ross's portfolio is a good example of this versatile approach, with clients ranging from The Skinny to The Royal Horticultural Society and a picture book titled Duck Gets A Job (published October 2016 by Templar Publishing).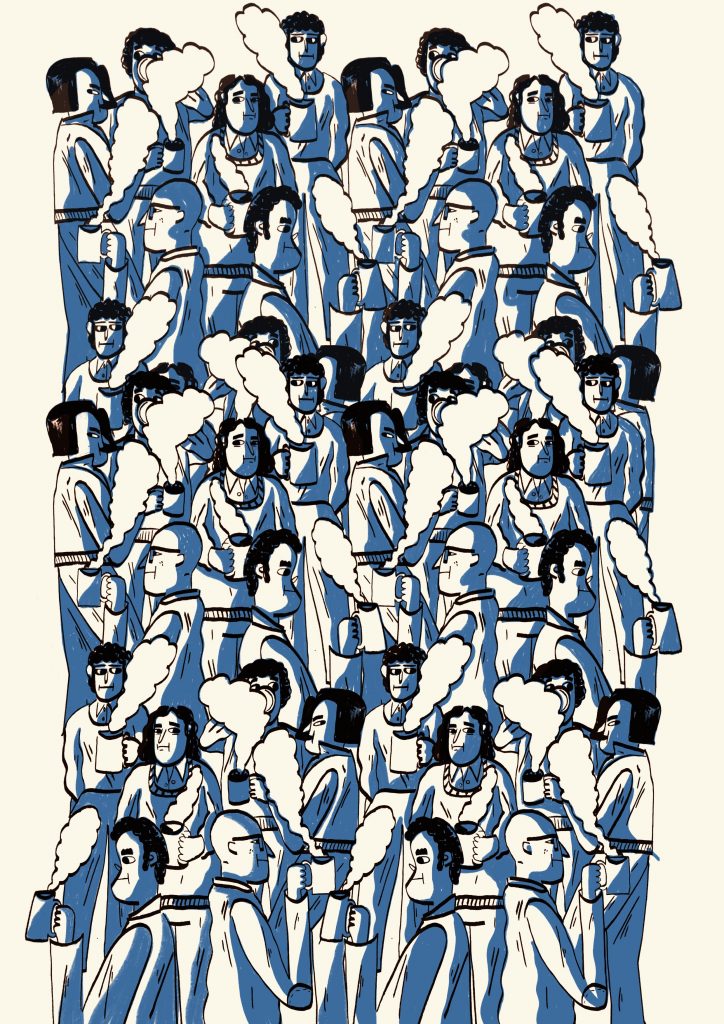 Ross also encourages illustrators to stretch themselves in terms of technique. The Brooklyn-based comic artist Kelsey Wroten, for example, "has moved from pure digital to scanned pencils and it has improved the work a million times over". The artists that Ross tends to admire most produce work very different from his own style. They encourage him to improve in areas that he ordinarily focuses on less. He names Raj Dhunna, "who works in such a tight compositional way [that] will inform my work to be tighter on the whole".
It is this expansive and exploratory attitude that Ross enjoys most about making picture books. Whereas working in editorial often restricts new characters and scenarios to just one image, "[w]ith books you get to explore the heights and limitations of that cool idea". That idea, for Ross, manifested as a duck, who feels out of step with his friends who are all moving to the city and getting jobs managing spreadsheets. Ross's picture book, no doubt slightly autobiographical, celebrates creativity and encourages readers to follow their dreams.
The best advice that has helped his own career, Ross says, is to "draw more". Doodling gives you the space to experiment, make mistakes, and discover new techniques, which can then be fed back into your professional work. "Some of my strongest techniques came about through just drawing in bed."
Buy your tickets to Picture Hooks Conference 2017 on Eventbrite.