Celebrated children's author and Picture Hooks co-founder Vivian French is no stranger to the power of illustration and storytelling to ignite young imaginations in schools.
In collaboration with County Hall Arts, Vivian paid a visit to Oasis Academy Johanna in London to run a day of workshops and activities. This beautiful video, with music specially composed by Irish musician Patrick Dexter, captures the joy of storytelling, where creativity and learning go hand-in-hand.
Watch the video on the County Hall Arts website here.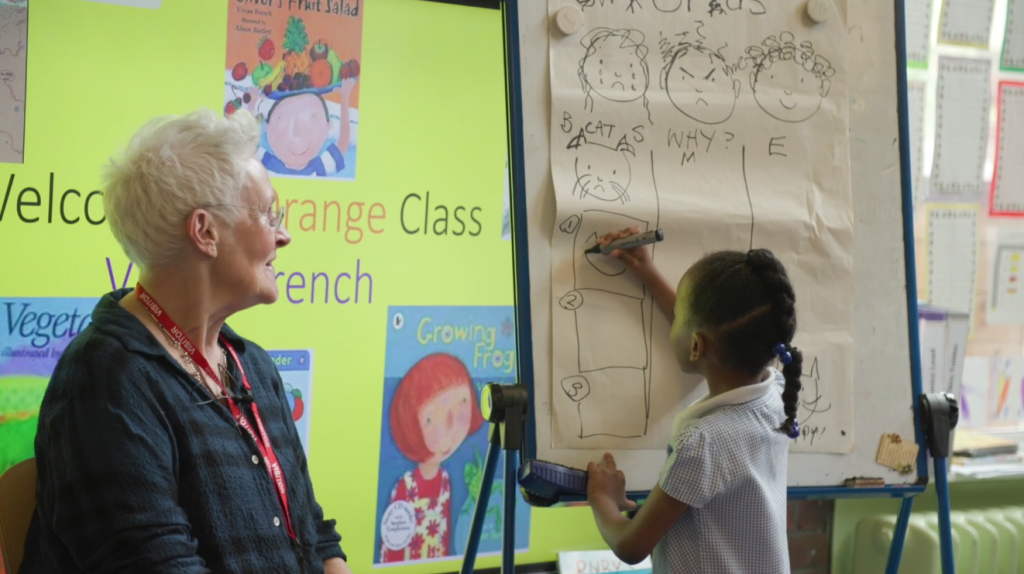 We're so proud of you, Viv!